U.S. Customs GO Merchandise Online Auction (April 3-4, 2024)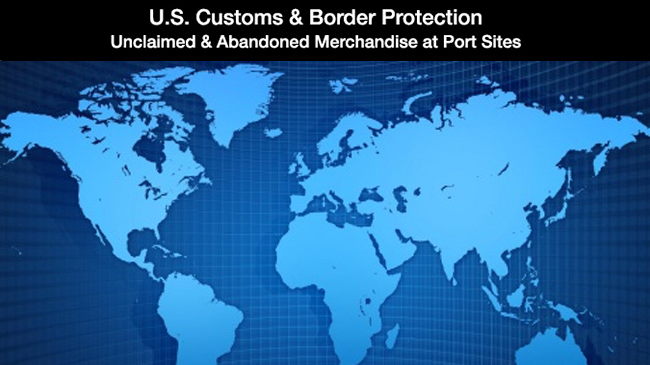 Sale inventory will be listed three weeks prior to sale date.  Please check back on website for details.
U.S. Customs sells by public auction merchandise abandoned or unclaimed at port sites by importers who have never collected these items.
A wide variety of items are sold including jewelry, computer equipment, electronics, aircraft parts, auto parts, furniture, handicrafts, housewares, industrial parts, medical equipment, tile, fabric, rugs, ATVs/Scooters, liquor, wearing apparel and more. Items may be new or used and are sold in lots ranging from single items to wholesale quantities.