U.S. Customs GO Merchandise Online Auction (Nov 17-18)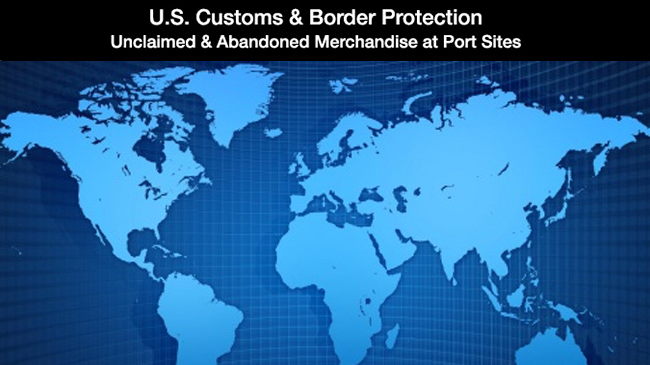 2019 Nissan Versa, 1997 Land Rover, Honda Motorcycle, Flavored Vodka, Brandy, Wine, Examination Gloves, Cabinets, Floating Wood Shelves, Deicing Salt, Fleece Blankets, Disposable Isolation Gowns, Wood Charcoal, Toys, Disposable Face Masks, and more!
New bidders ONLY
Go to Login and sign up for an account with your contact and credit card details.  We validate your credit card with a temporary charge of US $1.
(allow 24 hours for approval)
Go to Upcoming Auctions and click on register to bid for each specific auction you wish to bid.
Bid Deposit: $5000
Complete the Bid Deposit Form with bid deposit of $5,000 in the form of a cashier's check, money order, bank wire or credit card. Deposit is due by Weds, Nov 17, 2021 at 5PM ET.
Due to the Coronavirus outbreak, you must wear a face mask and gloves when entering GO Warehouse facilities. Facilities may not allow you to enter their building without following this procedure.